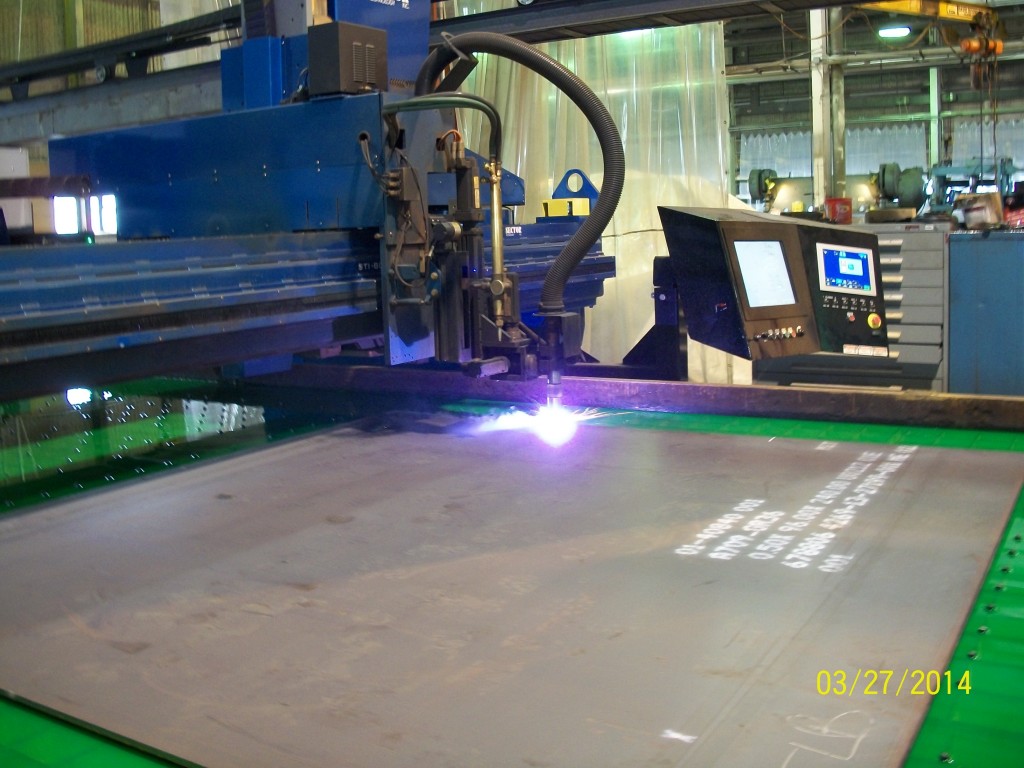 AMECO USA utilizes the industry's most technological advances with the STI 800-HD Plasma Cutting Table. Ideally suited for complex or demanding cuts, our plasma cutting system delivers the quality and performance you expect.
AMECO USA's plasma cutting services provide precise and cost-effective cutting through a wide range of materials up to 12 inches thick (carbon steel) and 6.25" thick (stainless steel, aluminum and nickel alloys). The 50 ft. x 12 ft. table eliminates weld seams for fabricating larger pieces.
Additional capabilities of the equipment allows us to provide you with beveling, drilling and tapping services. True Hole cutting technology eliminates the need for additional machining.
---
Cutting Capabilities
800 AMP Plasma Head
Dual Oxyfuel Head with mirroring capabilities
Plates – 12 ft. x 50 ft. , Hollow Structural Sections – 2.5 ft. x 50 ft.
Weight Capacity – 50 tons
Stainless and Nickel Alloys – 6.25" thickness
Carbon and Low Alloys – 12" thickness
Aluminum Alloys – 6.25" thickness
High Definition cutting up to 3" thickness
Machining Capabilities
40 HP Machining Turret
Tapping
Milling
Beveling
Drilling